Image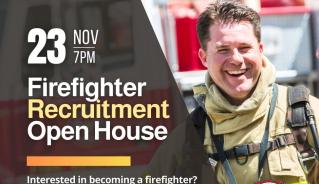 Firefighter Recruitment Open House

Are you interested in becoming a volunteer firefighter for Thames Centre? Join us for an informative Open House hosted by our very own Fire Chief Nick Dorken on Thursday, November 23, 2023, at 7pm at the Thorndale Fire Station!

At the event, you'll have the chance to:
Learn about the commitment expected from firefighters.

Discover the professional training we offer.

Explore opportunities for promotion

The evening will include a presentation, a station tour, and candid discussions with our dedicated firefighters about what it means to be a part of the Thames Centre Fire Services team! Don't miss this chance to make a difference in our community.

See you there!