Image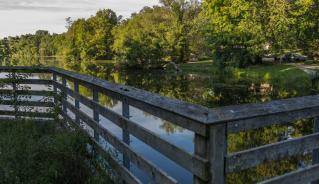 Driven by a commitment to our community, the Strategic Plan serves as a guiding light for municipal decisions throughout the Council's term. The Strategic Plan process began in June, 2023 involving extensive documentation review, online surveys, interviews, open houses, a Council Workshop session, and three Council Meetings. This Plan comprises 5 strategic pillars and 36 recommendations.
The Strategic Plan outlines pivotal areas of focus:
Smart Planning
A commitment to informed decisions for community growth while maintaining a cherished "hometown feel". Increased transparency in decision-making, better communication of local events, and essential municipal information are paramount.
Community Communications and Engagement
Heightened communication channels between the Municipality, Council, and residents, fostering transparency in decision-making around budgets, planning, and infrastructure. Emphasis on enhancing communication about annual community events is prioritized. 
Active Living
Expansion and improvement of recreational services accessibility and programs, particularly targeting youth and seniors. Aligning service growth with community needs remains a key goal.
Economic Development
Efforts focused on retaining and attracting businesses to enrich local amenities and facilitate accessibility through active transportation. Supporting existing businesses while attracting new ventures is a strategic priority.