Image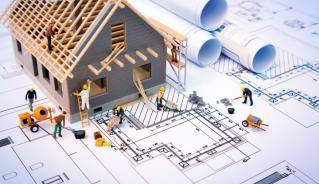 The Building Services Division is here to help you through the Building Permit process.
Building Permits are required to protect the health and safety of the public and building occupants. They ensure construction and projects are protected from structural failures, fire hazards, fall hazards, and other health and safety items. Permits are a permanent record of any work performed on a building and all inspections conducted to ensure that the building is constructed to the best standards.
Thames Centre Building Services Division administers the Ontario Building Code Act and the Ontario Building Code Regulations to ensure the public's health and safety are always protected.
Permit applications and plans can be submitted through our Permit Submission Portal.
See 'Application / Forms' tab for required documentation.
If you do not have access to a computer/digital plan you can utilize our drop-box located to the left of our front office doors at 4305 Hamilton Road, Dorchester, ON. Please submit in an enclosed envelope labeled 'Attention: Building Services'. 
If the submission has been submitted through the permit portal, additional permit documentation can be emailed to astorrey@thamescentre.on.ca; as well as permit status, inspection requests, and general building inquiries
Requests/Inquiries such as a location map, zoning information, septic plan, building plan/drawing, survey, or lot grading plan can be submitted through our Service Request Portal.
Please utilize the tabs below for further information:
Applications / Forms
Modernization of Building Permit Systems

Modernization and change is an important piece for a business to succeed, and the time we have spent working through this current pandemic, has only amplified the need for adapting. Over the last year or so, Building Services along with other Thames Centre departments, have been working on changing some elements to help assist the residents, contractors, and the public, and better connect with the building services staff.

Starting in August 2021, Building Services will be switching from our current permit tracking and inspection tracking software to a new web-based program Public Sector Digest (PSD) – CityWide. All residents, contractors, and builders will be able to submit all their drawings, forms, and information that is required for a building permit application through our website to the CityWide program. There is no need to log in to check for information or permit issuance. Once we have reviewed the application we will contact you, usually via email. Our office will be able to review plans digitally and send all information back to the applicant via email. CityWide will also assist staff in their day-to-day operations with how we conduct our inspections, as we will be able to use digital plans and digital documentation onsite. Inspection reports will still be emailed to the applicant once completed.

We do understand that not everyone will be able to submit digital files and we will be still accepting hard copy submissions to our office. For more information please visit our website or contact our office.

 
Review Process

The purpose of the Ontario Building Code is to protect the health and safety of the public and the occupants of a building. Each and every submission for a building permit is required to be reviewed by the Building Services division to ensure compliance prior to construction starting and to permit the work under the Ontario Building Code Act and its regulations.

Review of all submissions are completed in a timely manner, however, each submission does require a different review process. This involves a review of all applicable laws, including Zoning by-laws, Conservation Authority regulations, other Municipal by-laws, Source Water Protection requirements, and other various acts and regulations within the province of Ontario. The type of project can result in different timelines however the Ontario Building Code does regulate maximum timeframes for complete submissions and complete applications. See the Thames Centre Permit Timelines

Once approval is granted, a permit will be issued for the appropriate work. It then becomes the permit holder and the owner's responsibility to ensure that work continues as per the approved submission and that all inspections are conducted as listed and required on the permit.
Building Permit Fees / Development Charges

Development Charges:

The purpose of development charges is to assist in providing the infrastructure required by future development in the municipality through the establishment of a viable capital funding source to meet the Municipality's financial requirements.

Development charges go towards growth-related costs such as roads, water, wastewater infrastructure, etc.

Development Charges Pamphlet 2023 - view current DC rates here.

 

Building Fees:

The Building Code Act requires that permit fees not exceed the anticipated reasonable cost to administer and enforce the Building Code during construction. This ensures the building division operates efficiently and on a cost-recovery basis that does not rely on property taxes for its operation. All costs and expenses, including staff, for plans review and inspections, are obtained through the building permit fees and administration fees charged for services provided.
Inspections / Scheduling Inspections

Inspections are a mandatory item that is required to ensure that the Ontario Building Code, and other applicable laws, include municipal bylaws, are followed, and construction/work is done safely and correctly. In order to ensure the permit is finalized and completed, all required inspections need to be done.

Prescribed inspections are listed on your building permit under the 'Stages of Construction Requiring Notice'. These inspections are required to be conducted by the Municipality of Thames Centre Building Department and notice is required to be given to the Building Department prior to each inspection as prescribed by Div.C.1.3.5.1.(2) of the Ontario Building Code.

Scheduling inspections:

When scheduling an inspection please contact the Municipal office by email astorrey@thamescentre.on.ca or call 519.268.7334. ext. 249

Min 24 to 48 hours notice is required

Information Required for Bookings:

​​​​​

Permit Number, Address, Stage of Construction, Contact Name, Contact Phone Number and Date of Inspection.
Why Do I Need a Permit for my Property?

Permits are required to not only protect yourself and other normal users of the space but to protect the public that may enter a space or protect future owners and users of the space or building. If a person does work or makes changes to any space, or building without a permit that person, company, or owner may become liable for any future problems or issues that may arise. The process of obtaining a permit is to protect the health and safety of the public for the duration of the building's life. ​​​​​​
When is a Building Permit Required?

Building permits are required for the construction or alteration of any building occupying an area greater than ten square metres (108 sq.ft.) consisting of a walk, roof, and floor or any of them or a structural system serving the function thereof including all plumbing works, fixtures and service systems appurtenance thereto. This includes any structure or building to be renovated. See projects that require a permit and projects that do not require a permit (tabs below) for further information.
Projects that Require a Building Permit

The list is not limited to what is shown below:

Detached garage or accessory structure 108 square feet or greater and/or more than 1 storey (measured to the outside face of exterior walls).

Plumbing fixtures added or relocated

Attached garage, carport, shed, or other roof structure of any size

Storage sheds greater than 161 square feet 

Decks greater than 24 inches above grade

Finishing the basement of a house or adding a bedroom to the basement

Additions to a building

Enclosures for swimming pools with a depth of 24 inches or greater (including temporary or inflatable)

Creating a duplex/additional dwelling/apartment (a.k.a. in-law suite, accessory apartment, granny flat)​​​​​​

Removing a load-bearing wall, column, lintel, or beam

Re-insulating walls, ceilings, or floors

Woodstove or wood-burning fireplace

Installing a new window or door when increasing the width of the existing opening

Retaining wall that is greater than three feet and three inches in height, pending location

Solar Panels that are mounted to a building

Site servicing (water or sewer lines) for all building types

New residential dwellings

Demolition of a structure greater than 108 square feet in building area, except for farm buildings

Tent or group of tents that is, more than 60 square metres (646 square feet) in aggregate ground area, attached to a building, or constructed within three metres (nine feet and 10 inches) of any structure

Industrial, commercial, institutional, and multi-residential construction or alterations or changes of use

Backflow prevention device for lawn irrigation systems connected to potable water

Farm buildings including barns, bins, bunker silos, silos, sheds, etc.

Contact the Electrical Safety Authority (ESA) for electrical permit information.​​​​​​
Projects that DO NOT Require a Building Permit

Structure less than 108 square feet measured from the outside face of walls (that does not contain plumbing)

Gas fireplace

Fence (must comply with zoning regulations)

Water softener installations

Painting, wallpapering, tiling, carpeting, cabinets, countertops, and similar finish work

Door and window replacements (within the existing opening, where no structural members are changed, or has no fire-resistance rating)

Installing new shingles on an existing roof

Replacing a plumbing fixture (i.e. toilet, bathtub, or sink) with a new fixture in the same location​​​​​​

 

 
Private Swimming Pools

Building permits are required for swimming pools that are capable of holding equal to or greater than 23" of water. Pools also must have a fence or barrier that meets the Thames Centre Fence Bylaw.

Pools that are proposed in residential areas also need to provide a Grading plan for the property to ensure that the grading of the yard does not adversely affect the neighbors' yard.

 

Documentation Needed:

Building Permit Application

Revised lot grading plan stamped by an Ontario Land Surveyor or Engineer (if in a residential area)

Site plan showing pool location in the yard with setbacks to property lines and septic system

Pool equipment to be shown on the site plan with setbacks to property lines

Fence or barrier as described in the fence by-law. ​​​​​
Important By-law Links
For Questions Contact:
Job Title
Development Services Coordinator/GIS Technician
Department
Planning and Development Services
Job Title
Part-Time By-Law Enforcement Officer
Department
Planning and Development Services
Job Title
Building Inspector
Department
Planning and Development Services